CASEMENT WINDOWS
Casement windows are hinged at the side and open just like a door. They open further than any other window and use a hand-crank mechanism to operate. Casement windows are great for ventilation and can help provide a fresh breeze throughout our summer season, and all through fall. They are extremely stylish and versatile which may be why they are so popular near the Huntsville area.  Casement Windows are great alone, or you can build them into a Bow or Bay window.
Casement Windows are typically tall and narrow, and they operate on a hinge. They open outward to 90 degrees and are superbly engineered with 1-inch insulated glass units. Our Casement Windows also feature a superior bulb-style seal for airtight performance, and it all comes together with an aesthetically pleasing beveled sash design. Rest assured that our Windows are designed to keep out extreme temperatures and wind with a refrigerator-like seal, keeping your home comfortable and cool through all of the seasons.
BENEFITS:
Provides superior protection
Easy to Open and Close
25% better at keeping your home draft-free
Easy cleaning from inside your home
25% better at keeping your home draft-free
Directs water away from your home
Glazing options for every application & budget
140% stronger than metal
Ventilation with limited sash opening
Improved energy-efficiency & performance
FEATURES:
Single point lock mechanism
Easy to use crank handles
Refrigerator-type bulb seals
100% virgin uiPVC formulation
Multi-chamber extrusion design
1-inch insulated glass units
Warm edge glass spacing system
Double or Triple Stacked Low E glass
Argon/Krypton insulating gas
Colonial and Diamond Grids
Tempered Safety Glass
Interior simulated wood finish*
Exterior Polymer color finish**feature available in most cities.
Increased Energy Efficiency
Increase Condensation Resistance
Quality construction. That's what it's all about. It's why we're so confident that our windows represent some of the best thinking in the industry. And it's why, once you see them for yourself, we think you'll agree. Beautiful designs. Dependable performance. Unmistakable details. After all, you wouldn't settle for anything less.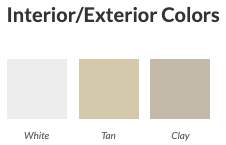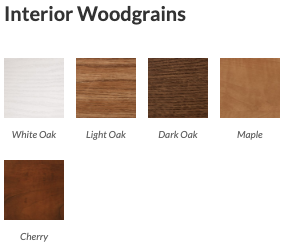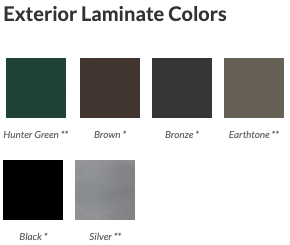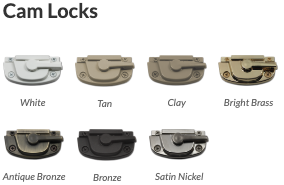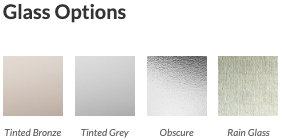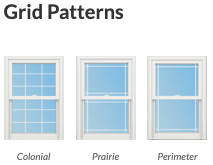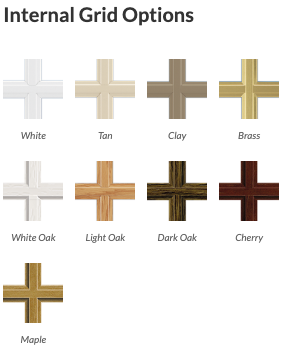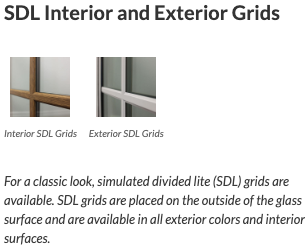 Get your 'down-to-the-penny' price quotation right now.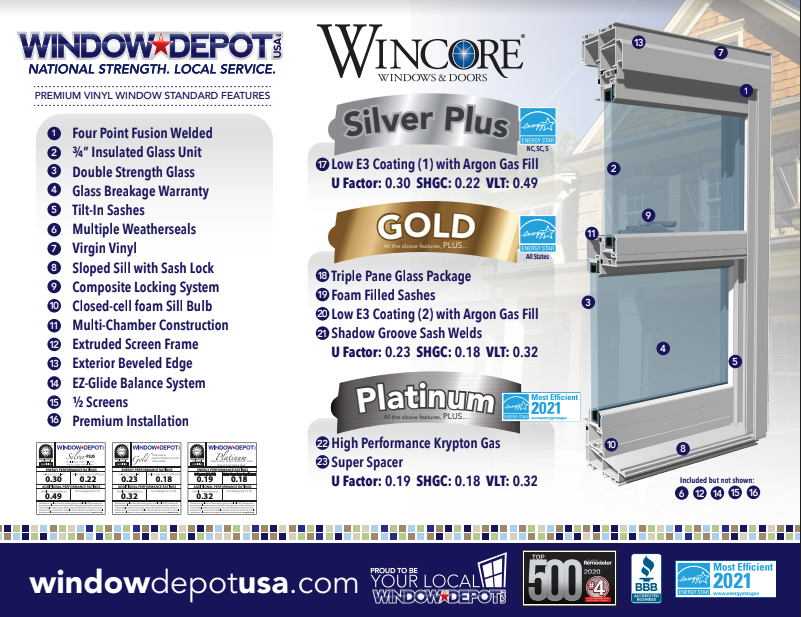 No Company Can Provide You With More Features at a Better Price
Why Choose Vinyl?
Our windows are constructed of vinyl, made with a compound proven to perform better than alternative building materials. Vinyl ensures long-lasting color retention and low maintenance, plus the added confidence of a warranty against rotting, cracking, pitting, corroding, and peeling. The vinyl is resistant to rot, insect, and microbial damage, never requires painting, and is easy to clean.
As beautiful as they are on the outside, the real beauty of Window Depot windows lies beneath the surface. With a host of the most popular homeowner features coupled with state-of-the-art, advanced manufacturing processes, each window in our product lineup offers dependable peace-of-mind performance. In addition, the low-maintenance vinyl can most often be cleaned with a damp cloth and resists fading and discoloring with age. But the best part is, Window Depot window features integral details for added insulation and maximum performance.